In the middle of completing a 1975 Topps Baseball set, I found some 75s with foil stamps on eBay that caught my attention.
There were 3 stamps used in 2014 and 2015 and for whatever reason, it feels like having a card with each stamp completes my '75 collection. So this is what I got: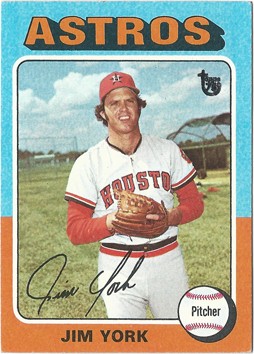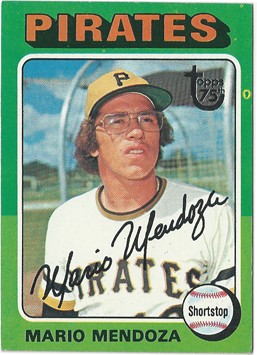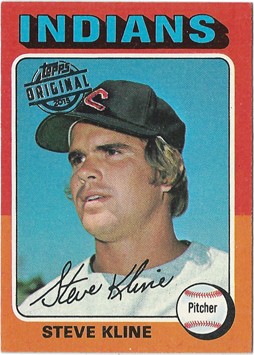 The backstory is that Topps bought vintage cards (including ones from 1975), stamped them with silver foil and inserted them into new 2014 and 2015 packs as "buyback" cards.
The 2014 stamped buybacks have a "Topps 75th" logo in two sizes. As far as I know, the smaller logo is from Series 1 and the larger one is from Series 2. The logo represents their 75th anniversary (which technically was in 2013). I think there were two cards per Hobby Box, but if anyone knows for sure let me know.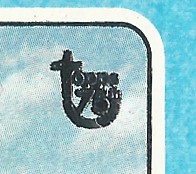 2014 Foil Stamps (series 1 on the left)
This year, Topps stamped buyback cards with a "Topps Original 2015" foil stamp and inserted two in each Series 1 Hobby Box (36 packs per box, 50 cards per pack). This continues in the Series 2 Hobby boxes (I've seen Series 2 buybacks hit eBay with the same stamps – so 2015 has just one type of stamp).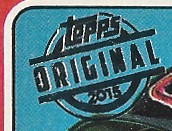 2015 Foil Stamp
Most of the cards I've seen so far have been in exmt or lesser shape and commons – the exception was a Schmidt, which cost exponentially more ($36 on eBay).
While writing this, I was looking for more info about the 2014 logos and found Night Owl's recent post. He's trying to collect as close to a complete set as possible.