In June of 1975, a Chicago Spring was wrapping up and so was Bob Locker. At the Cubs clubhouse, he shook teammate's hands and wished them well.
"Everyone was kinda shocked," Bob recalled. "When someone's released they just pack their bags and get out of the clubhouse. So they're gone before anyone knows what happened."

Meet Bob
I first knew of Bob Locker by way of a 1975 baseball card. He's sporting a look Tom Selleck imitated years later on TV in Magnum PI.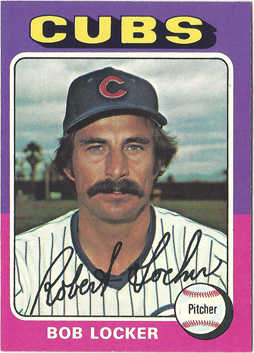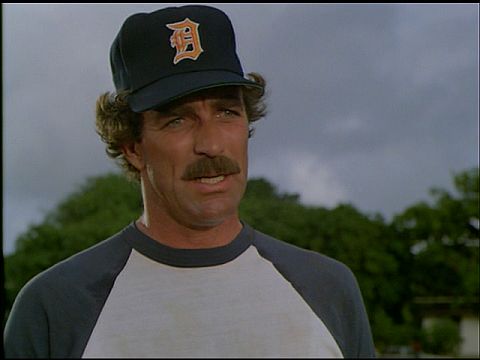 Then I discovered something unusual. Eight years ago Bob and former teammate Jim Bouton, both in their 70s, teamed up to promote Marvin Miller's election to the Hall of Fame. Bob published a website called Thanks Marvin.
What's the motivation for someone who last played 43 years ago to spin up a web site in their retirement years for no personal gain?
That interested me, so I dug in and read about Bob:
The back of a 1968 baseball card mentiones he was "nothing short of sensational last season." He led both leagues in 1967 for games played and was third  in saves.
By the end of 1972, he earned a World Series Championship ring.
He's ranked as an all-time Top 50 relief pitcher by Paul Votano in Late and Close: A History of Relief Pitching.
Bob persevered twice as long as the average player.
Usually that's where my research stops: athlete, nice stats, end of story.
But the more I read, the more I discovered a broader impact and lessons I could learn from. First about Marvin Miller's impact on sports players and of Bob's own contributions. Then about things that go beyond stats and rings.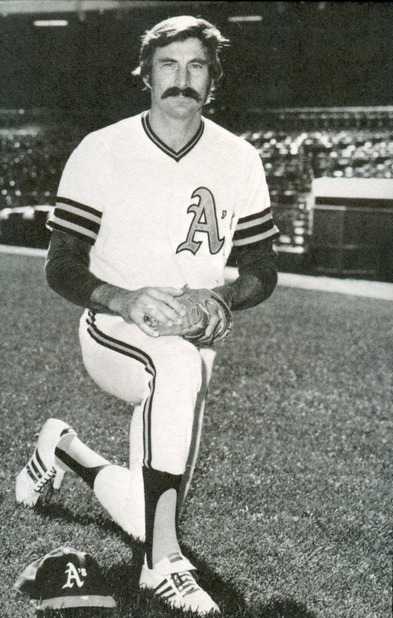 Bob played in the World Series with the Oakland A's . Bob's journey  is full of lessons that transcend baseball…
1. Focus on Your Strengths
Improve what you can to be a contender.
Bob had a depth perception problem so he couldn't field or hit very well. So he focused on what he could do better.
"I always felt like I was not the most talented athlete. I was physically fine and could throw hard and could run," Bob said. "Which led me to believe boy I'd better run as much as I can to be in better shape than anybody else because I don't have all the tools."
Bob emulated other specialist ball players. "Hoyt Wilhelm was absolutely amazing but of course he couldn't throw hard and didn't need to because he absolutely mastered the knuckleball."
He pushed himself to be the best player he could be – not just physically, but also mentally. He kept index cards with other players' batting habits and how umps called his pitches.
"I never thought I'd be a major league player but once I got an opportunity, I tried to maximize it and I think that's why I ended up in the majors and was able to stay there and do reasonably well."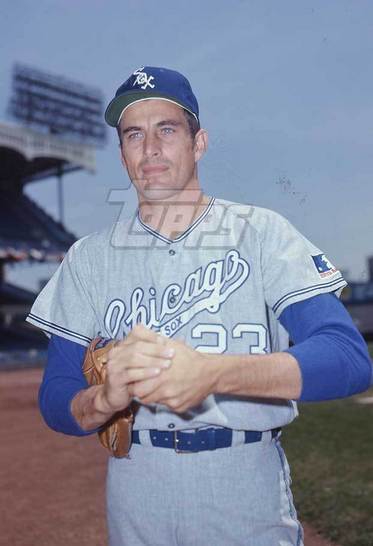 Bob at age 31 with his first team, the White Sox, in the 5th year of his MLB career (from an unpublished negative that was considered for the 1969 Topps card set)
2. Think Different
Follow the crowd or do something completely different – as long as it works for you.
There are references to Bob as a unique a free spirit or an oddball. He did "odd" things like run with a weighted vest.
"It had sacks of BBs around the vest so you're running with 20 pounds more than you weigh. And they thought that was pretty weird," Bob said, "And maybe I was but I'm sure that's the reason after doing that for about 10 years that I was still able to outrun almost all the players on the team."
Bob also trained with Bill Bonham, a Cubs teammate with the same mindset.
"We did arm strengthening exercises, which probably prolonged my career," Bob recalled. They also stretched their arms. "Most of the players are saying what the heck are you doing?" Those asking were told arm stretching was bad.  "That was the only reason I was an oddball because I did things that to me at least made sense."
Thinking different leads to trying new things even if nobody else is doing it. Sometimes you fail, but you'll also succeed sometimes. In the long run, that's what might make all the difference.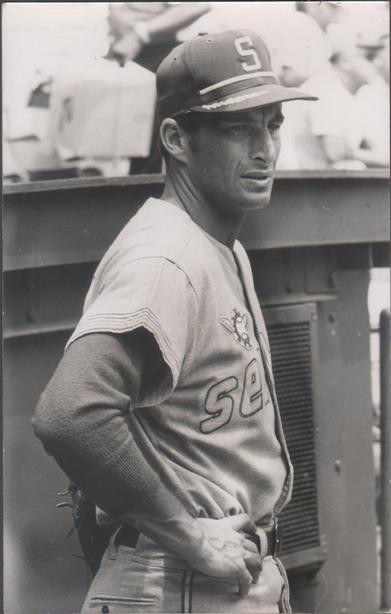 After a rough start in 1969, Bob was sent to the Seattle Pilots where he played with Jim Bouton (from a postcard)
3. Be Confident
A positive mindset leads to confidence. And with confidence, you'll achieve more than you thought you could.
"I grew up in a small town in Iowa," Bob said. "My mother was an amazing person and she certainly influenced my life. And I think she created this kind of positive attitude just by her own demeanor."
Everyone has doubts or gets nervous, from sports players to someone speaking up in a work group setting.
"It's a matter of believing in yourself, self-confidence," is how Bob sees it. "If I went in and they started to hit the ball hard. I'd say to myself I'm better than that, I can get this guy out. I think that's very important. There were many very talented minor league players that never made the majors because they ran into a slump and couldn't get out over the hump."
Kyle Schwarber, rehabbing for the 2016 World Series, was quoted by 60 Minutes as saying, "I just tell myself over and over again that you know, I'm a good hitter, like I can do this."
But back in the 70's players didn't openly talk much about it. "Players would just never talk about the fact that they weren't on top of their game and that they had to do something to correct it," Bob said. "They were pretty much a macho group but I knew what they felt like underneath, they just didn't really admit it."
Everyone struggles at some point. Confronting it with confidence is how you can get past it – by believing in yourself.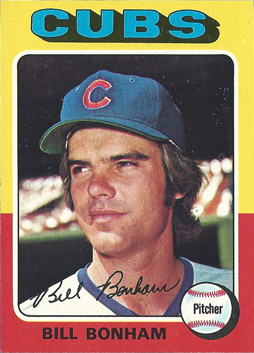 "[Bill Bonham] was sagely enough probably the only guy that I met in baseball who did exactly like I did. He admitted his forthcomings, he was not ashamed to say hey I was scared," Bob remembered. "And he had a very successful career because he had a lot of guts and determination. We kind of fed off one another."
4. Be Persistent
There are times in life when it's excruciating to keep going. Some call it the grind. That's when persisting matters the most.
"I gave up runs in consecutive ballgames," Bob said. "I just kept pushing on and fairly soon after that I got a little bit more comfortable."
Bob pushed through the grind in workouts and rehab and in thinking of ways to improve to get an edge.
"When I ran into a hard day", Bob remembered, "I tried to analyze and come back whenever my next opportunity was with that completely out of my mind and using what went wrong to my advantage. And by doing that repeatedly I didn't fall into those protected slumps. I saw a lot of players even at a major league level have a really good year and then go back and have a horrible year."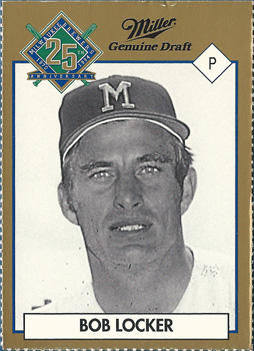 The Pilots transformed into the Milwaukee Brewers where he played briefly (from a 1994 Miller Brewing card). Tony at Off Hiatus Baseball shared Bob's McDonald's Brewers card here 
5. Help Others
Help others when you can. One day you may need help yourself.
Years ago, Bob went to a baseball reunion in Florida. There he met players having a tough time financially. By then, pensions had become a thing in baseball, but these guys weren't eligible because they finished playing before 1947.
In 1994, The Chicago Tribune wrote about Bob's petitioning of the Player's Association and the Commissioner's office. His petition was for a small benefit payment to about 130 former players. There was a pension surplus so the impact would've been minimal.
There was general support from retired players at the time, but not enough support among the active players to approve it. "They had no reason to go want to out there and ride their Palomino trying to get something that didn't help them but it certainly seemed very logical to me," Bob recalled.
In situations like that, it's easy to do nothing.
In the Cubs 60 Minutes news story, Theo Epstein said "players that tend to respond to adversity the right way, and triumph in the end are players with strong character. If you have enough guys like that in the clubhouse you have an edge on the other team."
That's critical so I'll repeat it. When you have people like Bob in your clubhouse or in your life, you and your group ends up with an edge in baseball or in life. This is the type of person I want to be my friend or my mentor. The strength of that person's character builds you up and makes you better and stronger.
These are people that'll do the right thing even when nobody's watching. For most people, that gives them a true satisfaction that money can't buy (to use a cliché).
Those retired players did eventually get a pension. "And that was during a time when baseball was striking and owners and players were at loggerheads," Bob recalled. The Player's Association didn't do anything, but the Owner's Association stepped up to make a difference. "Eventually they did it fairly quietly… but at least it happened."
It happened in part because people like Bob stepped up and did something.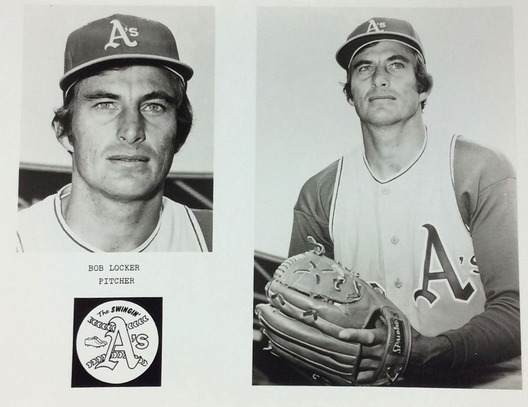 Bob played with Oakland from 1970-72 (from team photo before the 1972 Mustache Gang)
Principles
Towards the end of our discussion, Bob shared some principles he lives by. He didn't recall who told him about these. If you're to believe the Internet, they originate in a George Washington Burnap book, and I think they apply to anyone.
Here they are in Bob's words:
"You need something to do — that's very important"
"Something or someone to love — and that can be some thing, it doesn't have to be someone but for many of us that's the case"
"And then something to hope for"
"If you have those three things in front of you. It's kind of like baseball, if you have those to keep you strong you can get through many adversities including a slump."
I appreciate Bob's generosity in sharing insights that inspire and reinforce these lessons and principles for me.
Summary
Bob showed up with the some of most historically interesting teams and places during the 1970's:
Seattle Pilots in their only year of baseball and at the epicenter of Jim Bouton's Ball Four epic
Milwaukee Brewers in their inaugural year
The Oakland A's dominant period and in a World Series
The Cubs, who hadn't won a World Series for so long, but were on the verge of their best pennant run since 1945
It wasn't just Forest Gump right-place-right-time luck that landed him there. I think luck plays a big role for everyone, but more is needed. Teams sought out his skills because Bob persistently built up his strengths and confidence, and he wasn't afraid to experiment to find what worked. He was the best player he could be.
After 10 years in the major leagues, he left the clubhouse and got on a plane destined for the Bay Area and a different life. He'd continue to be the best person he could be.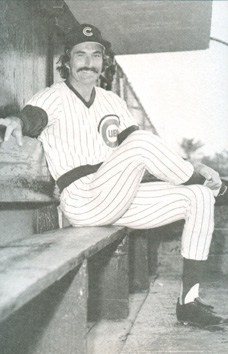 Bob at the Cubs clubhouse circa 1975 (from a postcard). There are many more details to Bob's baseball career that you can read out here and here.
©2018 1975BaseballCards.com All Rights Reserved