Built-in Traded Set.
This is the last card of Oscar Gamble in an Indians uniform. The back of the card highlights his trade to the New York Yankees in exchange for Pat Dobson. In his career, Gamble switched teams eight times (including two repeats: the Yankees and White Sox).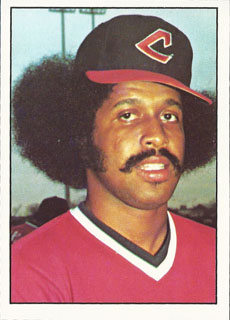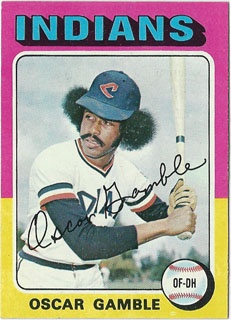 SSPC took full advantage of the timing of their release to include the trades after the 75 season. So the SSPC set is a base and traded set all in one. And that's why this Oscar Gamble "Traded" card is among my 1976 SSPC favorites: to commemorate the coolness of that idea.